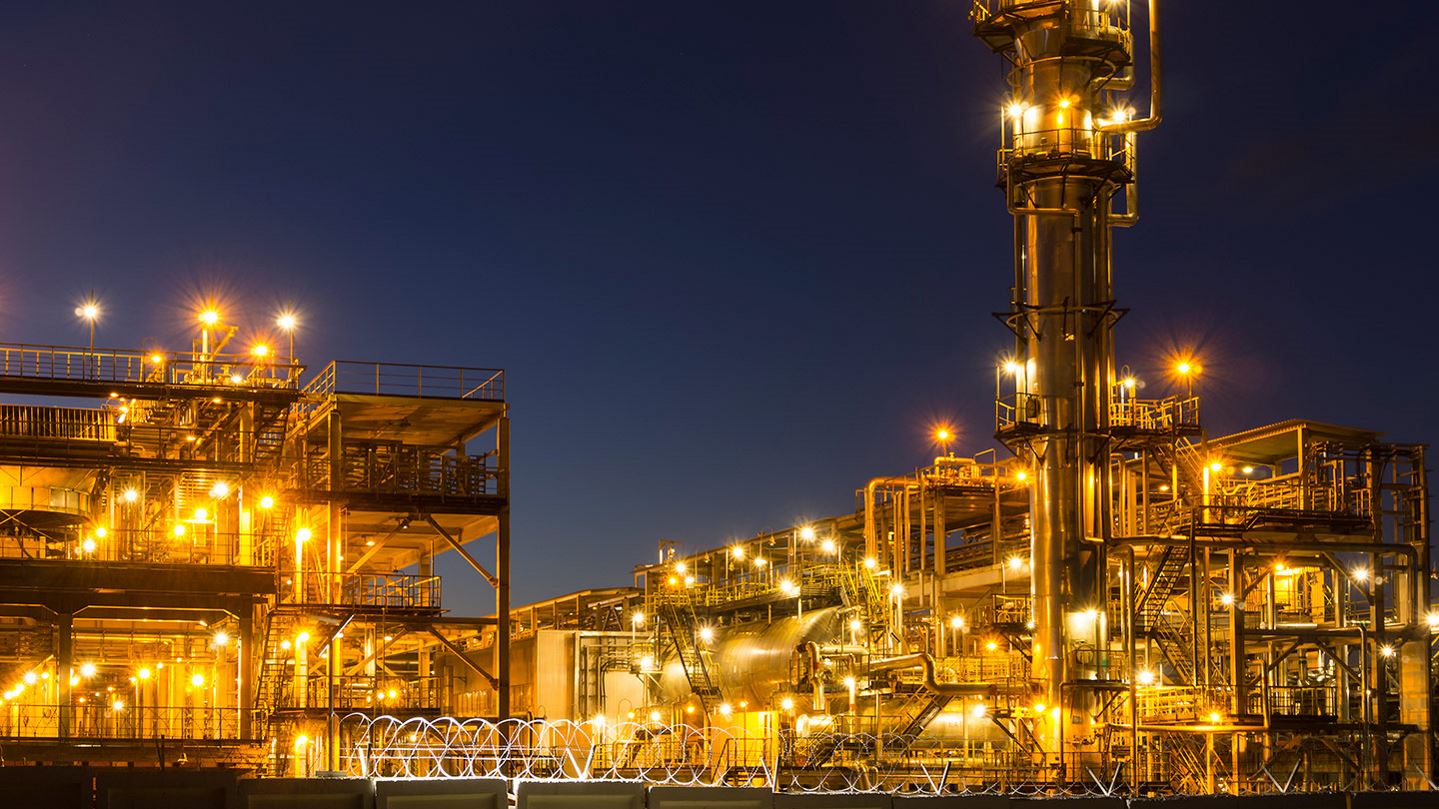 Fluid Catalytic Cracking (FCC) Optimization
Expand fluidized catalytic capacity and conversion with oxygen enrichment
FCC oxygen enrichment can provide refineries with additional flexibility to overcome bottlenecks to improve plant efficiency. The addition of a controlled flow of gaseous oxygen into the combustion air main increases the coke-burning capacity of the regenerator and provides a reliable, low cost option for achieving capacity or conversion increases while avoiding significant capital outlays or unit modifications.
Safety is paramount. Air Products can provide safety and control equipment specifically designed for refinery needs. We can work with you to design flowrate control so that a safe amount of oxygen is delivered to match the equipment requirements.
Oxygen enrichment of an FCC can be done year round or seasonally based upon temperature or fuel demand patterns.
Download Expand Fluidized Catalytic Capacity and Conversion with Oxygen Enrichment brochure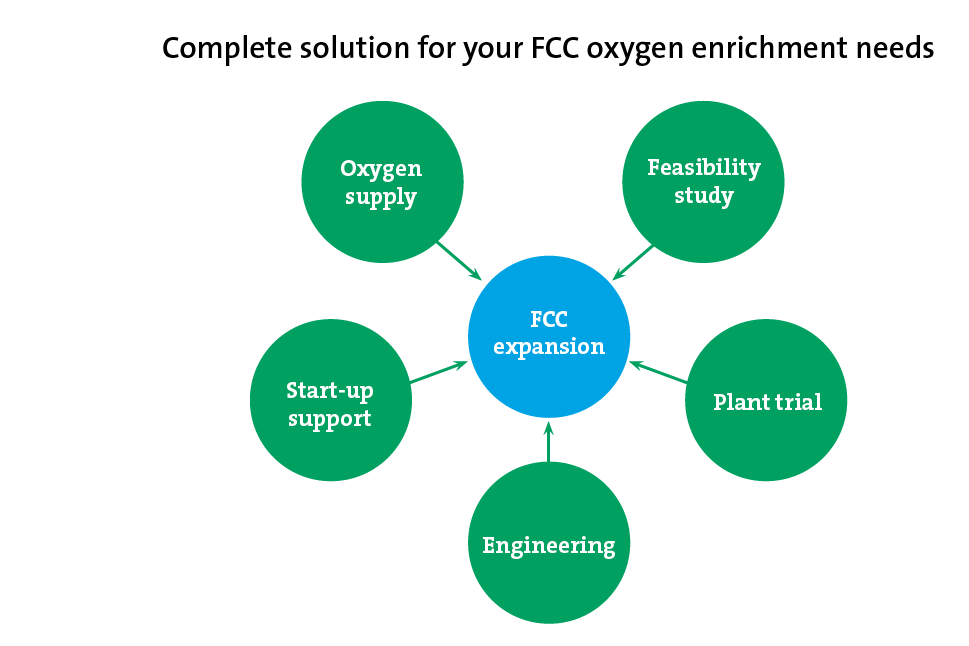 Services for Your FCC Oxygen Enrichment Operation
Air Products can provide the necessary equipment, technology and services:
Feasibility studies – conduct a technical evaluation of your FCC operation and recommend the level of oxygen required for your desired capacity increase and the best mode of supply
Engineering – design and build an oxygen flow control system tailored to your operation
Start-up support – provide oxygen safety training, P&ID review of oxygen flow control system, and hands-on training on how to operate the flow controls
Need help determining if oxygen can help your refining process?
Air Products is always here to help you assess your FCC operation with a technical evaluation to show you the level of oxygen required for your desired capacity increase.
Contact us