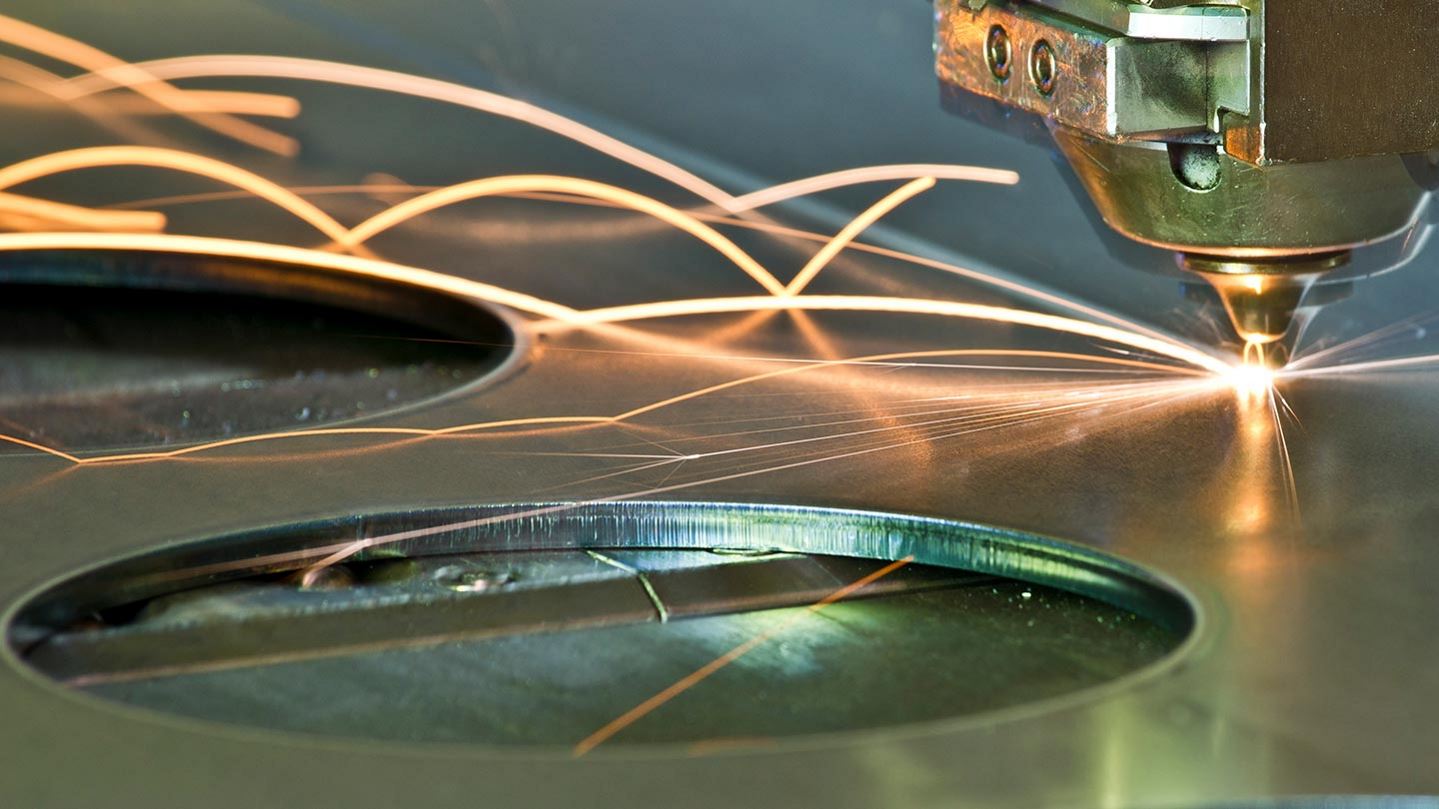 Laser Processing
Lasing gases and assist gases; ensuring the highest weld and cut quality, increased productivity and reduced rejects
Whether you are cutting, marking or welding with a laser, Air Products offers the complete range of lasing and assist gases. Reduce downtime and gas wastage with high-pressure packs, our CryoEase® microbulk, high-pressure liquid solutions or on-site generators.
When it comes to laser resonator gas, our complete range of high-quality Experis® gases are available as pre-mixed cylinders or individual, high purity, pure gases. These cylinders meet, or exceed, the gas purity and mixture accuracy specifications of the world's leading laser manufacturers and are available from stock.
Laser Gas solutions from Air Products
Ask our laser experts.
Air Products' metal fabrication experts are here to help.
Contact us
Ask the Expert
"How do I know what gas mixture or purity of gas I need for my laser resonator?"
At Air Products, our teams of laser experts have access to data detailing the necessary purities, pressures and flows of most popular lasers.
Gases
Air Products gases, typically provided in gaseous and liquid form, enable customers in a wide range of industries to improve their environmental performance, product quality, and productivity.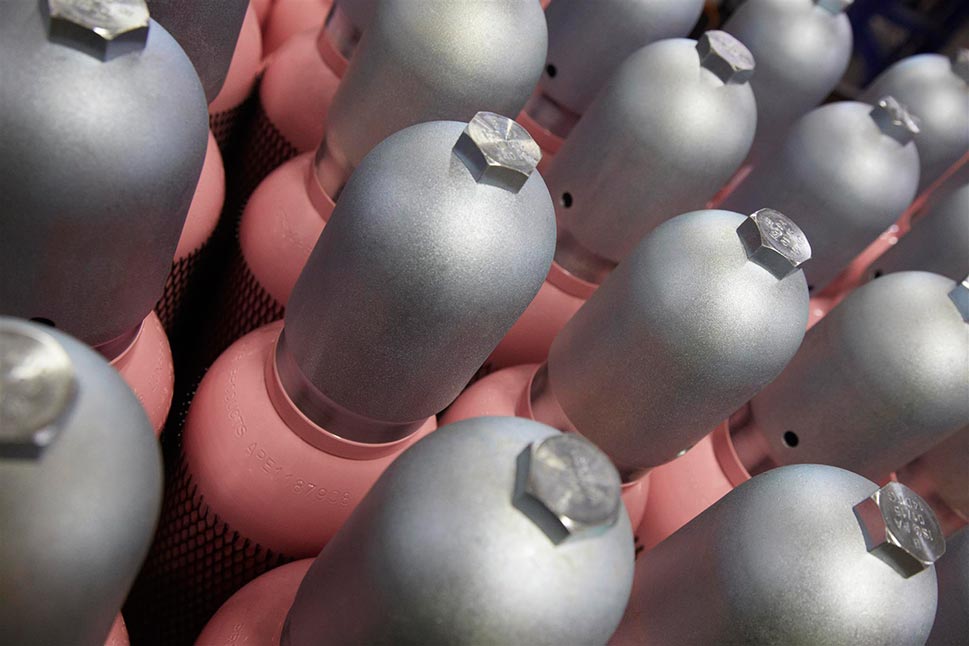 The Experis® Range for your Lasing Gas
Frequently, a laser requires a multi-part mix of gases to generate the actual laser. The exact mix is stipulated by the laser manufacturer along with the accuracy of the mix.
Some machines require this mixture to be supplied in pre-mixed cylinders which Air Products supplies from its high-accuracy Experis® mixtures range.
Alternately, some laser mix the resonator gas inside the machine and here Air Products supplies high specification pure gases, again, from the high-performance Experis® range.
Download Experis® Resonator Gases brochure
Request a quote.
Request a quote for your assist gases: nitrogen, oxygen, argon, helium or mixtures.
Contact us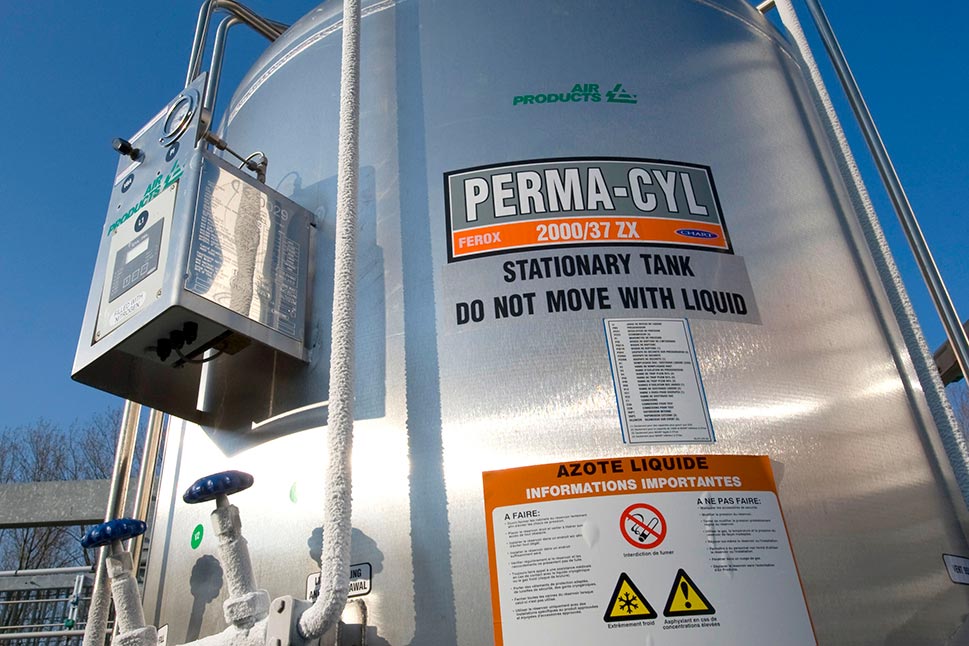 CryoEase® Microbulk Solutions – Gas Supply Made Simple
A compact on-site cryogenic tank that is regularly replenished by a specially-designed delivery vehicle. Air Products' CryoEase® microbulk service offers the advantages of bulk supply to smaller volume users of oxygen and nitrogen users.
Saves time – no more handling or changing of cylinders
Saves space – tank can be sited conveniently to relieve valuable floor space
Peace of mind – our Gas Management system automatically schedules regular deliveries, saving you the hassle of chasing orders or waiting for deliveries
Constant and reliable supply with a lower carbon footprint— you can reduce the number of gas deliveries to your business since Air Products looks after your order planning, fulfillment and delivery.
Download CryoEase® Service brochure