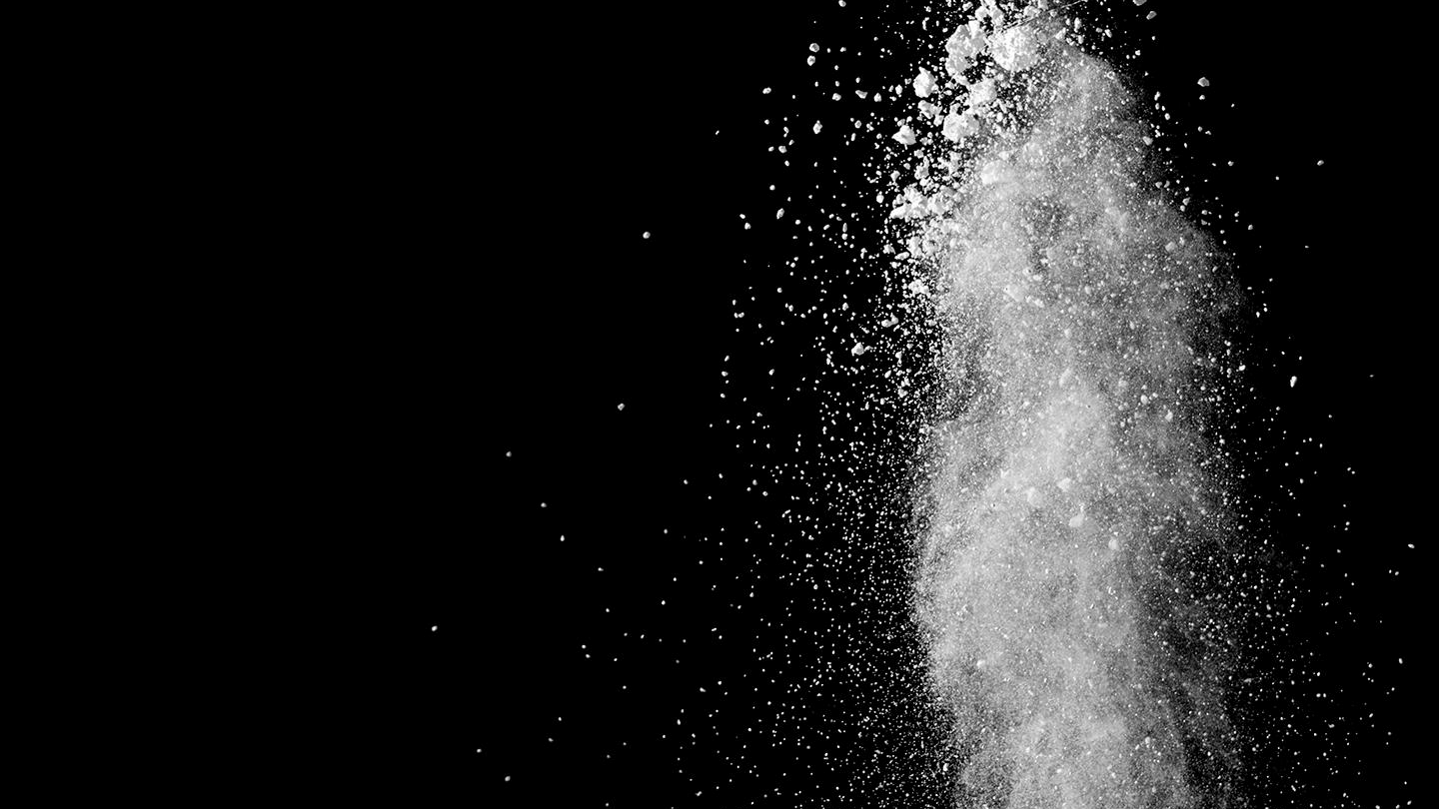 Powder Metal Atomization and Production
Air Products can provide various gas atmospheres, including high pressure argon, nitrogen or helium, for powder atomization and hydrogen-based atmospheres for powder reduction.
Air Products offers a variety of technical services, gas-based solutions, and a full line of industrial gases—including argon and hydrogen for small and large volume users. Our applications engineers can work with you to understand your powder metal production process and recommend improvements that can help you optimize gas use and improve product quality and throughput.
Download Atmosphere Solutions for Metals Processing brochure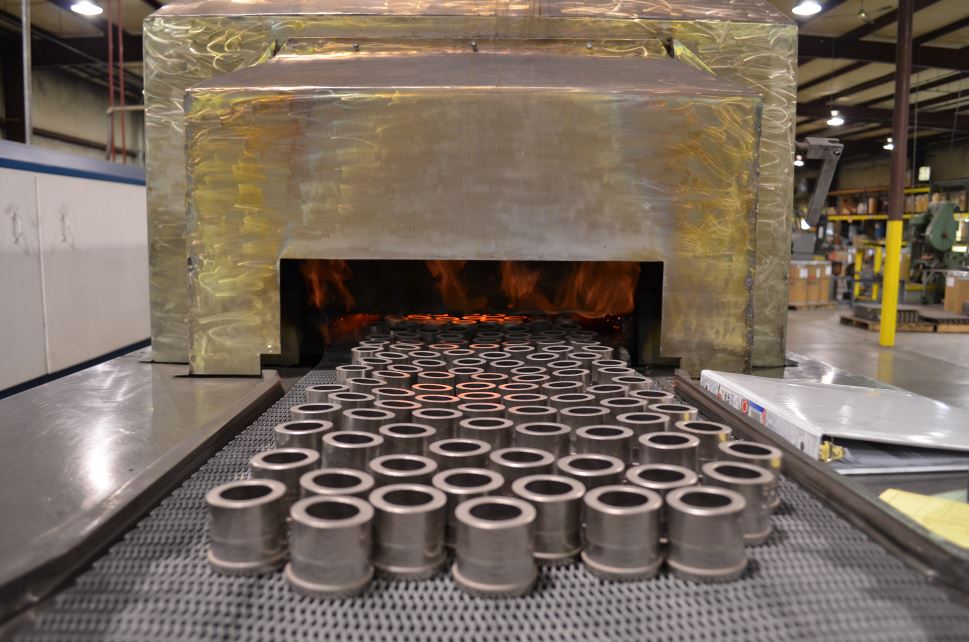 Industrial Gases from a Global Leader
Global leading manufacturer of nitrogen, oxygen, and argon
World leading producer and supplier of hydrogen and helium
Reliable supply of industrial gases
Excellent record of meeting on-time needs
Industry leader in safety
Technical support when you need it
World-class customer service
Put our world-class experience to work for you.
Get in touch with one of our technical experts for help designing, engineering, constructing and operating a gas supply system for your specific application.
Contact Us
Ask the Expert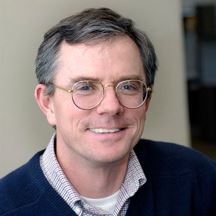 Don Bowe
Applications Engineer
"Is my gas purity adequate for my process?"
Industrial gases, such as nitrogen, hydrogen, and argon, for furnace atmospheres are characterized by their very high purity (>99.995% and above). For example, impurity levels for cryogenic nitrogen are 10 parts per million by volume (ppmv) oxygen or less, and 3 ppmv or less moisture (< – 90° F dew point). This purity is typically adequate for many processes involving a wide array of materials. Some materials, due to their high reactivity, may require gases with even lower levels of impurity, especially those supplied via bulk or tube trailer supply modes. Some facilities install in-line purifiers as an added precaution against impurities picked up from the houseline. In-line purification typically involves the removal of oxygen and moisture. Sometimes with argon supply, it is necessary to remove trace nitrogen impurities. The choice of purifier is dependent on the gas and the type and amount of impurities to be removed. If you are having a process issue that you think may be related to gas purity, please call Air Products at 800-654-4567.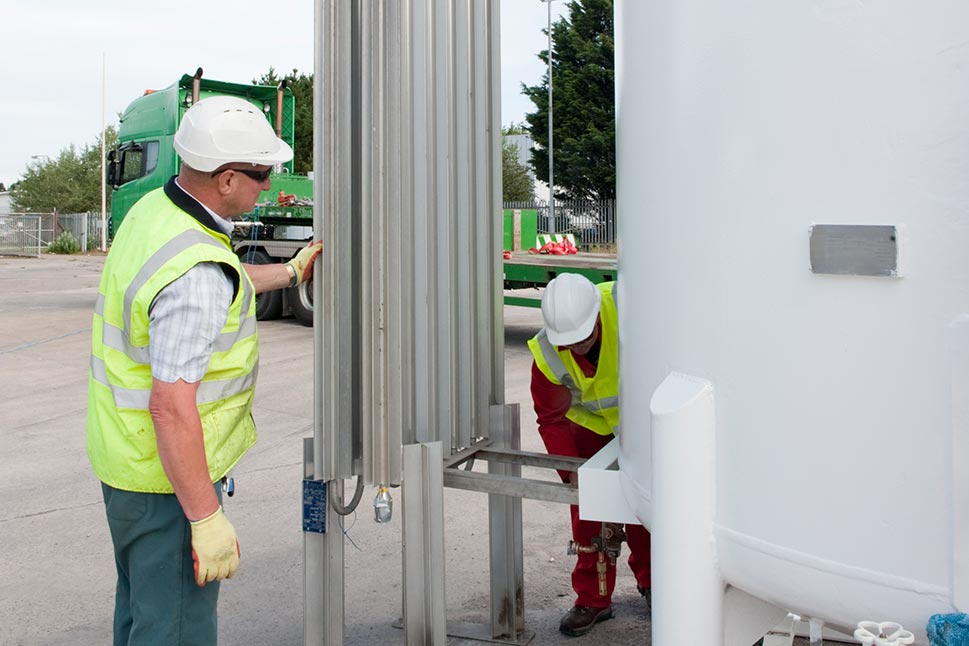 Operation Analysis and Optimization
Our application engineers can work with your plant personnel to analyze and understand your entire process. Based on that analysis and your needs, they can recommend process improvement solutions that can help you enhance product quality and consistency, plus optimize gas use. Air Products services include leak-checking, furnace profiling, analytical calibration, gas analysis process troubleshooting and overall process review.
Learn More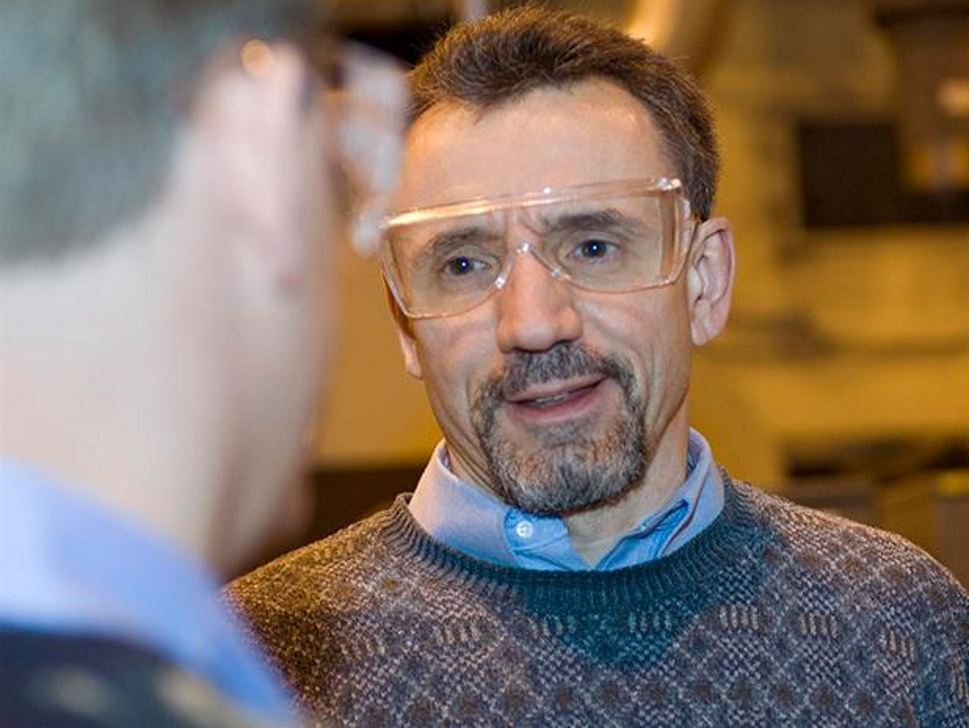 Industrial Gas Audits and Leak Detection Services
Audits and leak detection services can be comprehensive assessments of the entire gas supply system, or specific to gas or process equipment that use the gas.
Additional Services
Gases
Air Products gases, typically provided in gaseous and liquid form, enable customers in a wide range of industries to improve their environmental performance, product quality, and productivity.