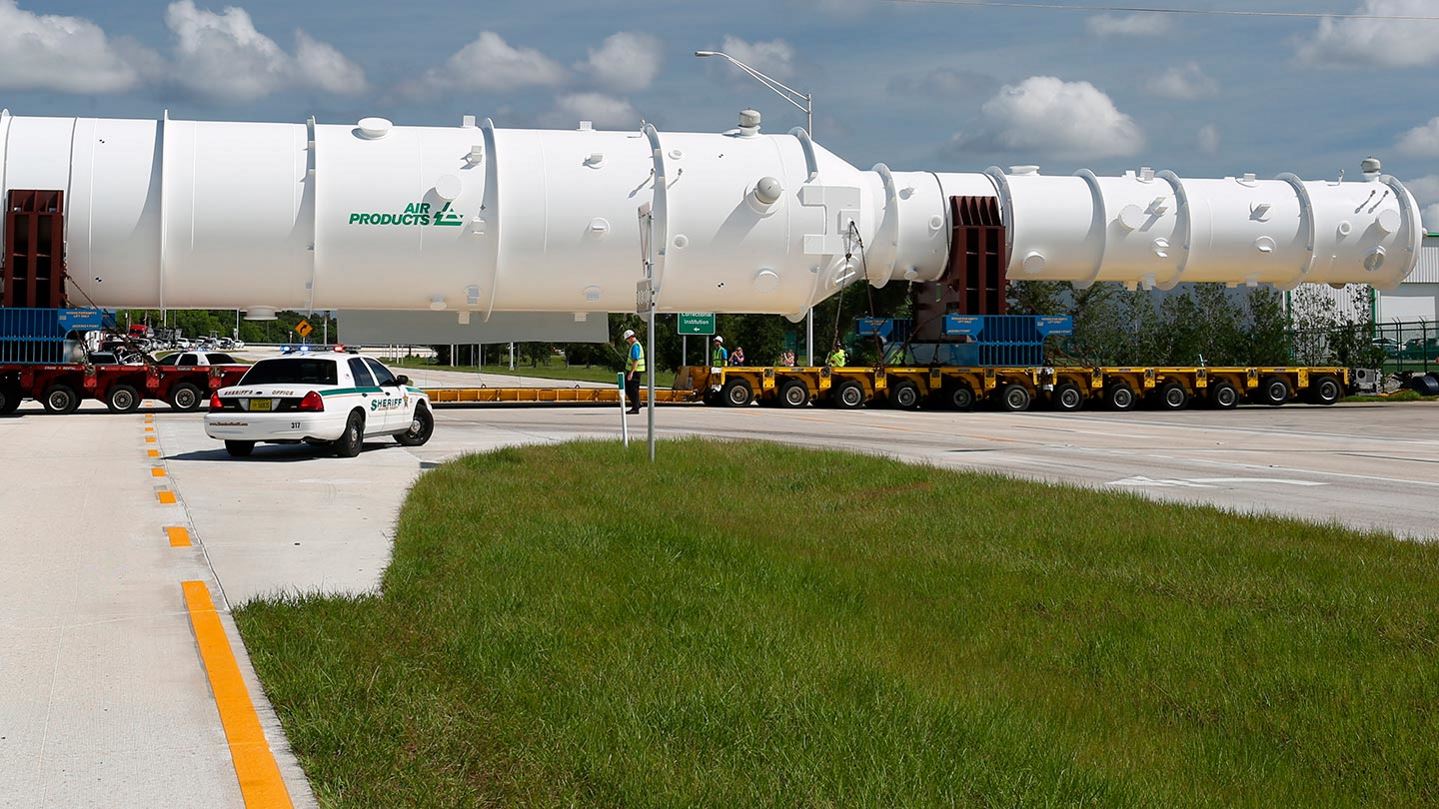 Large to Mega-scale LNG Plant Processes and Equipment
(>2 Million tons per annum (MTPA))
Air Products' natural gas liquefaction processes and main cryogenic heat exchangers are the world's standard for baseload LNG. We provide a complete range of products and services for the successful design, construction, start-up, and operation of your LNG facility including:
Feasibility and project development studies
Detailed liquefaction process designs
Coil-wound heat exchanger design and fabrication
Full modularization and pre-dressing capabilities
Installation and start-up advisory services
Technical support services during plant operations
Debottlenecking studies
Decarbonization options available
Download Large to Mega-scale LNG Plant Capabilities Data Sheet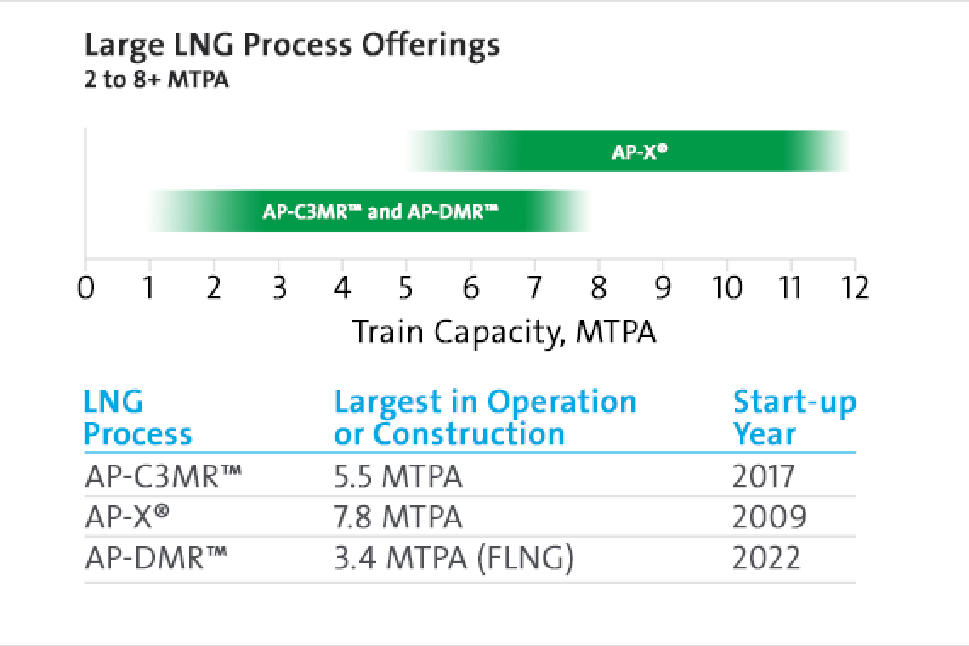 The Technology
Natural gas liquefaction technologies for capacity > 2 MTPA include the following processes:
AP-C3MR™ (2.0-7.0+ MTPA)
AP-DMR™ (2.0-7.0+ MTPA)
AP-X® (6.0-11.0+ MTPA)
Port Manatee, Florida Facility
At our Port Manatee facility, Air Products manufactures heat exchangers to support the LNG market. Air Products' heat exchangers produce the majority of the world's LNG to fuel our planet cleanly and sustainably.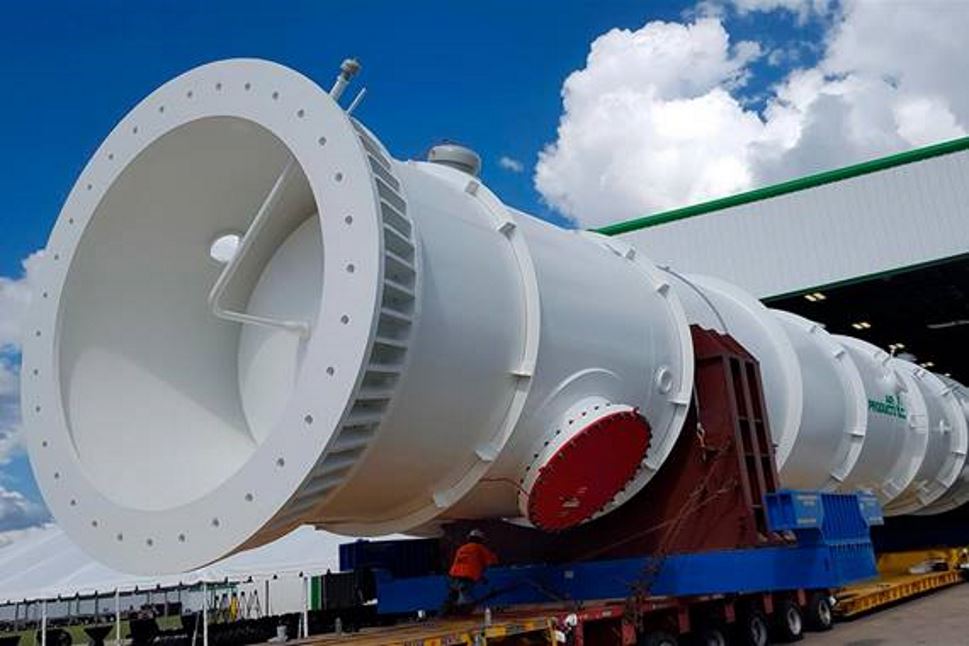 The Equipment
Depending on the process used, natural gas liquefaction equipment can include:
Coil-wound heat exchangers (CWHEs) for reliable liquefaction
Nitrogen economizer heat exchanger cold boxes
Proven turbomachinery with high efficiency and robust design
Hydraulic turbine equipment designed for improved liquefaction process efficiency
Flash exchangers with proven and robust design
Download Modularized LNG Liquefaction Equipment and Technology

Technical Articles & Whitepapers
Advancements in LNG mega-train process technology
Read more
The key advantages of Air Products' C3MR™ and AP-X® liquefaction cycles
Air Products' technology can provide a world of advantages to your LNG project for greater profitability and success.
The leading LNG technology and equipment provider
Air Products is the premier global LNG technology, equipment, and services provider. Our unique ability to integrate the liquefaction process design and critical liquefaction equipment leads to an optimization of performance, costs, operability and reliability that has become the benchmark of the LNG industry.
Want the best equipment and process technology in the LNG industry?
Contact Us
RESOURCE CENTER
Technology & Equipment Data Sheets
Plant Services Data Sheets