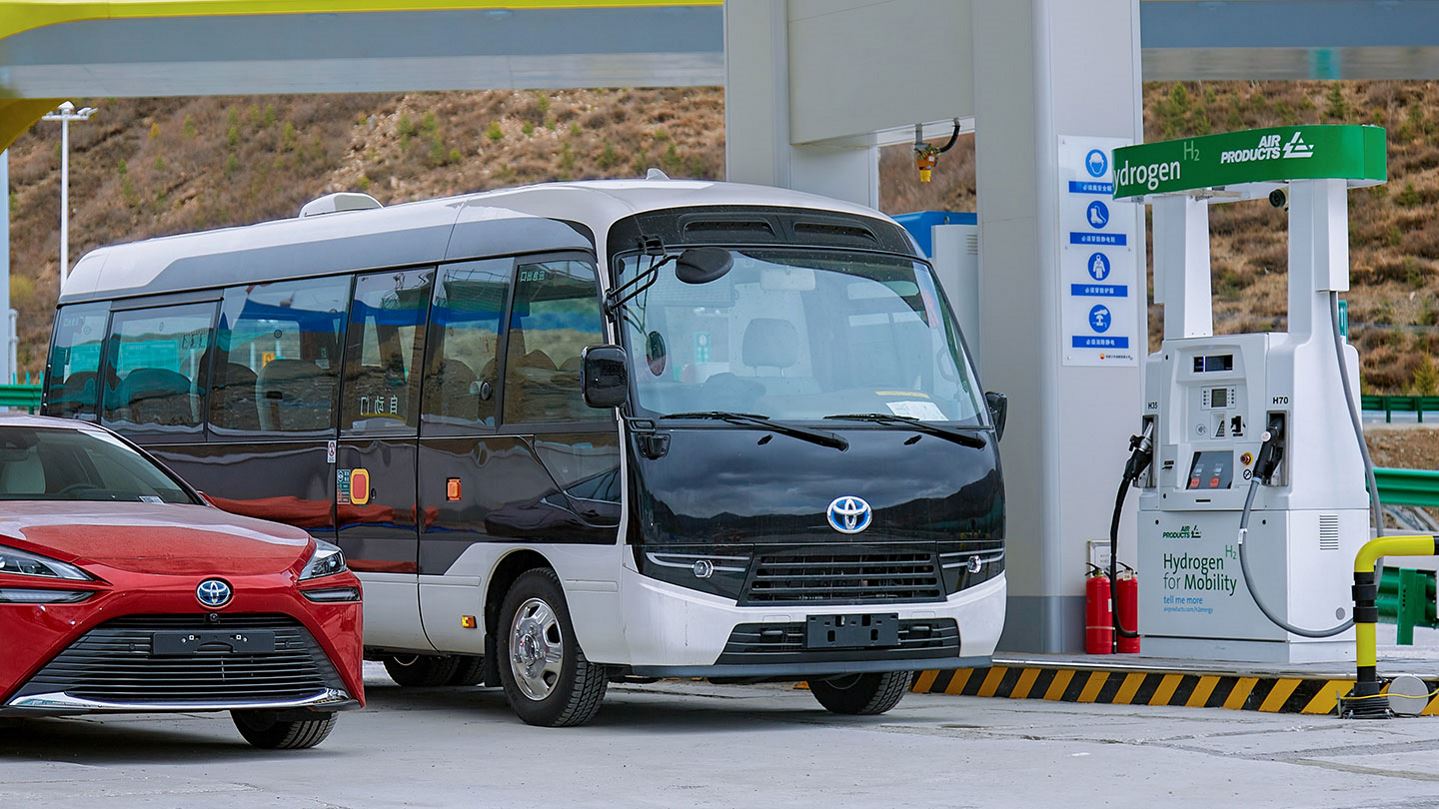 Retail Hydrogen Dispenser
Air Products' H2fM retail hydrogen dispenser provides the newest generation of hydrogen dispensing to meet consumer expectations for refilling fuel cell vehicles in a safe, fast and reliable manner. As the worldwide leader in hydrogen fueling technology, we've installed hydrogen dispensers throughout the world since 1997 giving us invaluable experience to continually improve our products.
Gases
Air Products gases, typically provided in gaseous and liquid form, enable customers in a wide range of industries to improve their environmental performance, product quality, and productivity.
In recent years, hydrogen has come to the forefront as an alternative, environmentally-friendly fuel. As an energy carrier, hydrogen provides many advantages versus other alternatives, particularly when used in a fuel cell.
Interested in building a hydrogen fueling station?
Talk to one of our experts about your fueling requirements. We'll show you how our retail hydrogen dispenser and integrated fueling stations can meet or exceed your performance expectations.
Contact Us