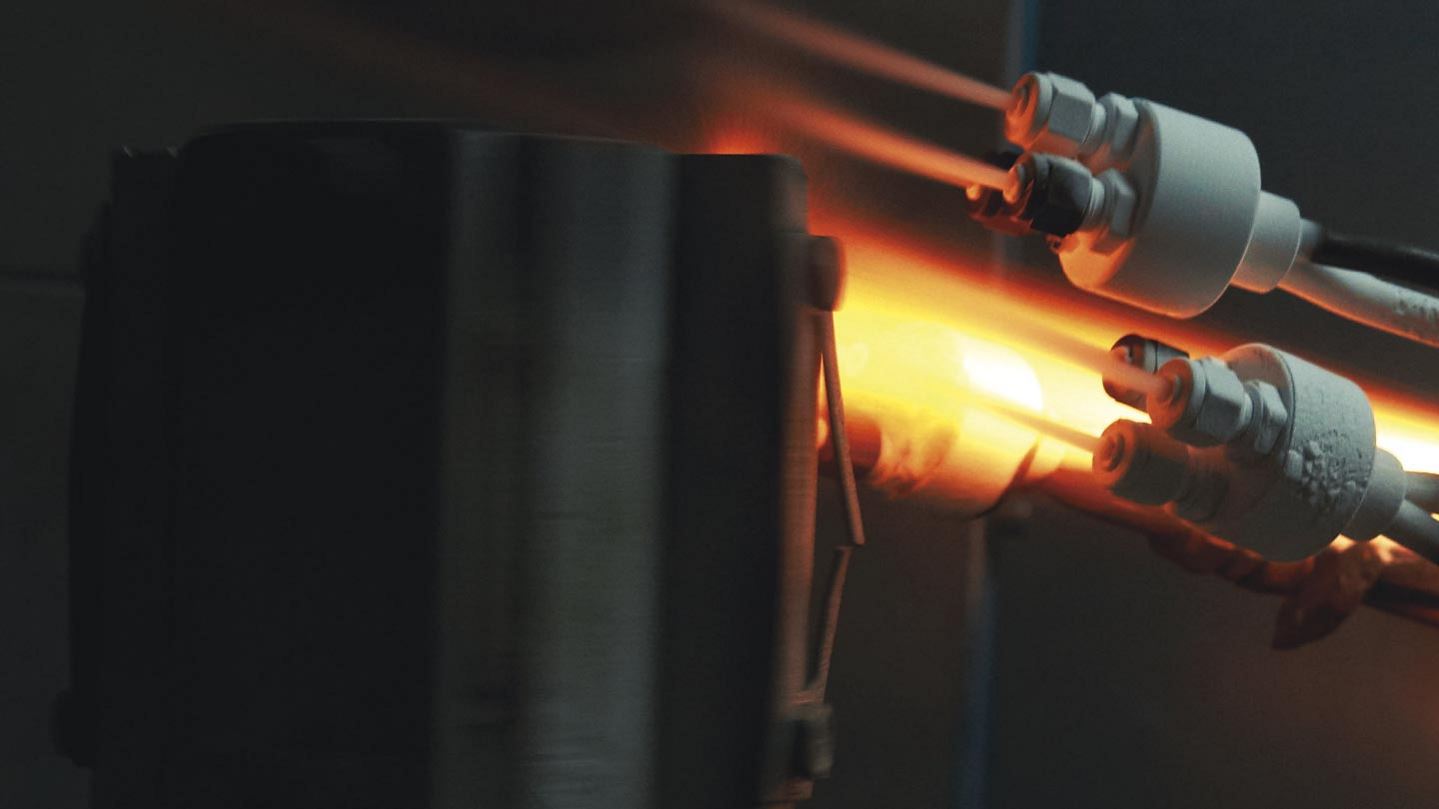 Thermal Spray Cooling System
Innovative Technology and Solutions
This patented technology uses cryogenic nitrogen vapor and nitrogen aerosol spray as a coolant to help you achieve high quality thermal spray coatings. Our novel technology can efficiently and uniformly cool coatings by monitoring the coating temperature and varying the cooling intensity to match the heat generated in the spraying process. It can help you lower costs due to the elimination of inter-pass cooling breaks, reduce powder and gas waste, improve part quality (preserve substrate properties, minimize coating oxidation and reduce residual stresses) and improve utilization of the thermal spray equipment and booth.
Download Thermal Spray Cooling Technology brochure
Thermal Spray Cooling System to Fit Your Needs
Uses liquid nitrogen and nitrogen aerosol spray to control product and ambient temperature, coating and substrate
Reduces powder and gas waste, and improves productivity with less booth time
Provides tighter temperature control of parts during the thermal spray process
Includes temperature sensors and control box with multiple cooling lines
Reduces coating oxidation
Provides precise, user-defined temperature control within 20 degrees and reduces thermal softening of part substrate
Eliminates inter-pass cooling breaks
Can be used in conjunction with current compressed air cooling
Eliminates the need for traditional, rigid protective masking
Thermal Spray Cooling System Comparison
The table to the left illustrates the different features available, depending on your processing needs.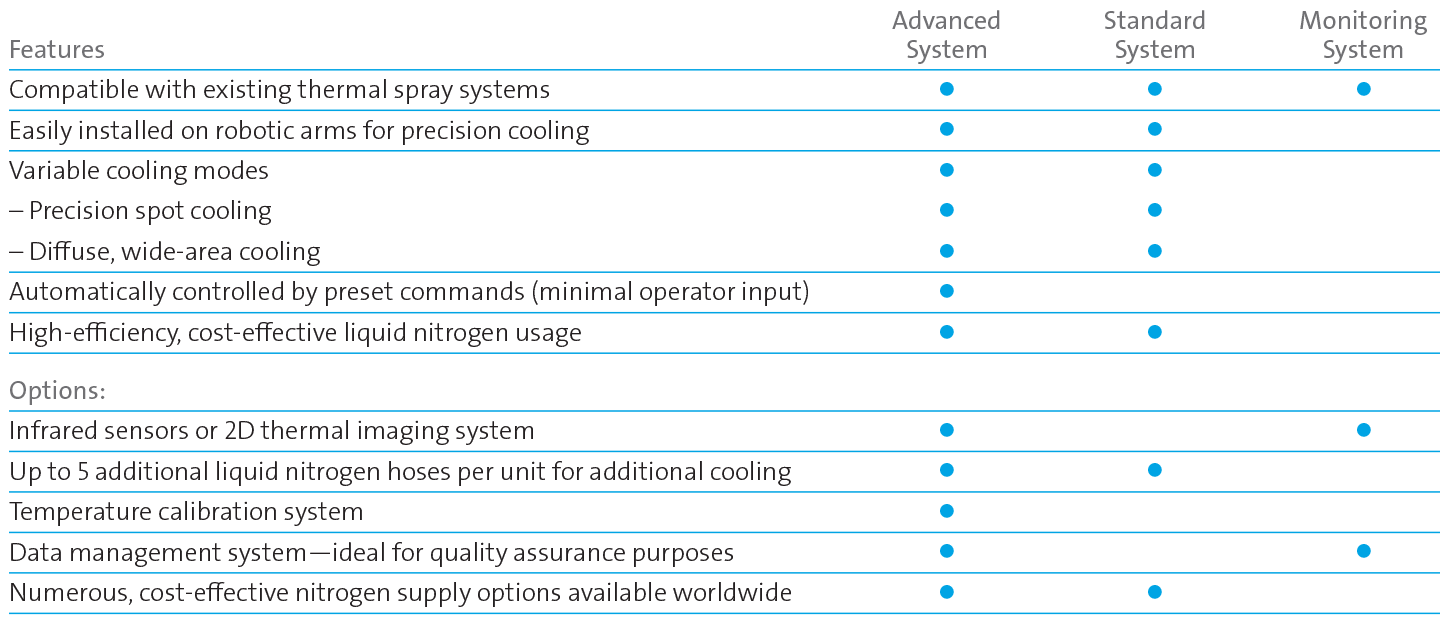 Learn more about the Thermal Spray Cooling System.
Schedule a free consultation with one of our metals processing experts.
Contact Us

AUTOMATED SUBSTRATE COOLING SYSTEM
Automated Substrate Cooling System for HVOF Coating Operations