Oxygen FAQs
What are the most important points to be aware of when carrying cylinders?
Whenever you are carrying cylinders, please follow these simple but important guidelines:
Ensure the valve is closed
Disconnect any regulators and re-check the valve is closed
Always take care when lifting – cylinders are heavy
Please read our safety datasheet 'General Cylinder Handling'.
How do I use oxygen and acetylene cylinders safely?
Here is a video offering additional information about the safe use of oxygen and acetylene to trained users of these gases:
What do I do if I think that my cylinder valve is leaking?
Close the cylinder valve
If the leak has stopped

Take cylinder out of service and clearly identify it
Contact us to arrange for the cylinder to be collected

If the cylinder is still leaking

Ventilate the room by opening doors and windows
Avoid ignition sources such as non-EX electrically operated fans
If possible, and safe to do so, move the cylinder to a safe area outside and away from ignition and heat sources and public access
Evacuate the area within the vicinity of the cylinder
Contact the fire services and contact us
What do I do if my cylinder catches fire?
When dealing with cylinders in fires you should in all cases:
Raise the alarm and evacuate the area.
Contact the emergency services
Inform them of the number, type and location of the cylinders where possible.
If possible, cool the cylinders from a safe distance.
Advise Air Products on xxxxxxx
Do not approach cylinders that are involved in the fire until you have been advised by the emergency services that it is safe to do so.
Total Safety – Cylinders in Fires brochure
How does the ADR regulation and the 1000 points rule concern me?
Since January 1, 2007, there is a requirement for the driver of any type of vehicle, not only for those above 3.5 tonnes, carrying dangerous goods in excess of the threshold limits to be in possession of a vocational training certificate, or ADR Licence as it is better known.
If you wish to benefit from the exemption of some of the requirements of the ADR regulations (such as the obligation to have orange plates, high visibility vests and wheel chocks), you need to understand the 1000 points rule and the limited quantity thresholds. The full ADR regulations only apply if your cylinder load exceeds this quantity threshold.
Please download our guide on ADR and the 1000 point rule.
What is the ADR classification of oxygen?
UN/ID No. : UN 1072
Proper shipping name : OXYGEN, COMPRESSED
Class or Division : 2
Tunnel Code : (E)
Label(s) : 2.2 (5.1)
ADR/RID Hazard ID no. : 25
Marine Pollutant : No
What is the substance identification of oxygen?
Chemical symbol is O₂ and atomic number 8.
Synonyms : Oxygen, Oxygen gas, Gaseous Oxygen, GOX
REACH Registration Number: Listed in Annex IV / V REACH, exempted from registration.
Classification of the substance or mixture
Oxidizing gases - Category 1 H270 : May cause or intensify fire; oxidiser.
Gases under pressure - Compressed gas. H280 : Contains gas under pressure; may explode if heated.
Can I produce oxygen on my own site?
Air Products' PRISM Oxygen VSA technology meets the needs of a variety of industries and applications including environmental and wastewater treatment, glass, ferrous and nonferrous metals production, cement and lime production and pulp and paper. Find out more by watching our video 'Oxygen on-site production through Vacuum Swing Absorption (VSA)'.
PRISM® VSA Oxygen Generators – T Series
Why is oxygen used in food MAP processes?
Although oxygen causes oxidative deterioration of foods, and so enables the growth of aerobic micro-organisms, it is sometimes used in modified atmosphere packaging (MAP) for good reasons. In controlled quantities, oxygen helps to to maintain a fresh, natural colour and to maintain respiration for certain foods, in particular fresh meat.
Find out more about oxygen in MAP applications by visiting our MAP page.
Why is oxygen used in combustion?
Oxygen is required for any combustion process whether it be in the glass, minerals or metals industries. By supplementing or replacing combustion air with oxygen, overall combustion can be improved through increased heat transfer, higher flame temperatures, and reduced volume of fuel gases. As a result, you can achieve greater fuel efficiencies and increase production rates by implementing oxygen enrichment or full oxy-fuel combustion.
Contact us today and let our industry experts help you optimize your combustion process.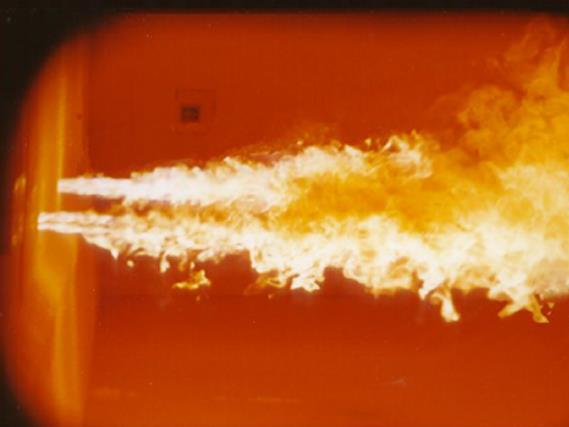 Why is oxygen used in water applications?
Oxygen is used in many water applications. For the aquaculture industry, whether it be in tanks, streams or lakes, the increase in oxygen content is vital for the health of the aquatic life in the water and helps improve fish growth by providing an appropriate amount of oxygen per kg of fish.
In the area of drink and wastewater, oxidation technologies help treat municipal and industrial wastewater streams to meet the required standards for water reuse in various applications.
Find out more by visiting our Waste / Wastewater pages.