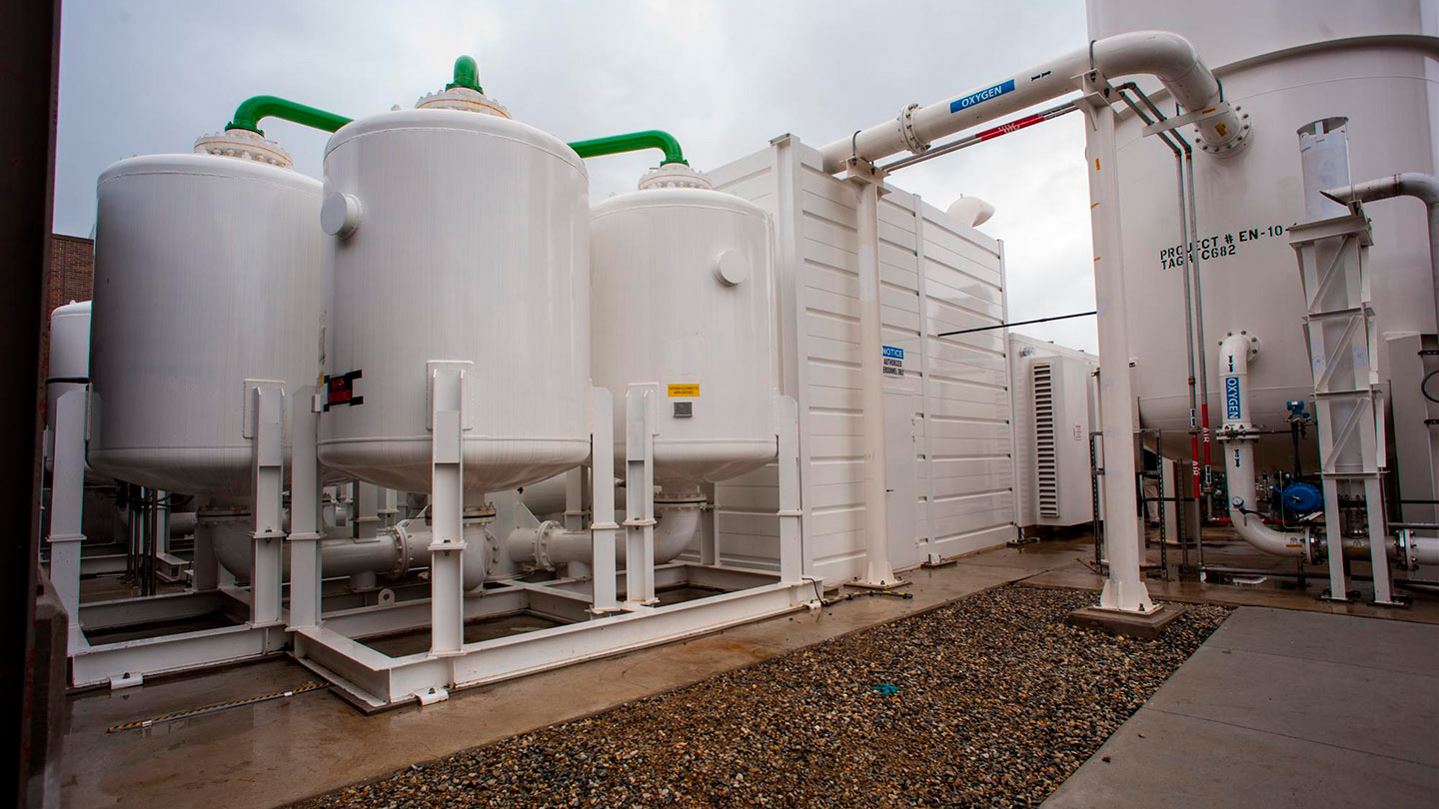 PRISM® VSA Systems — Vacuum Swing Adsorption Plants for On-site Oxygen Production
On Demand. Maximum Efficiency. Integrated Solutions.
Air Products has been meeting the on-site oxygen generation needs for customers in robust industries such as glass, nonferrous metals and steel, cement, pulp and paper, water treatment, refinery, renewable energy and others for more than 75 years. PRISM® VSA Oxygen Plants provide dependable oxygen supply to meet a broad range of flow requirements and offer a highly reliable oxygen supply at an overall cost savings.
Modular design facilitates easy installation and maintenance and standard features enable easy and direct integration into industrial and municipal facilities. Proprietary technology maximizes efficiency and significantly reduces energy consumption, lowering the overall cost of delivered oxygen molecules.
Technical experts collaborate with you to design the optimal system for your needs and continuously work with you for the lifetime of your gas needs, whether under a long term gas supply contract or with plant services and technical support under an equipment sale agreement.
Download PRISM ® Oxygen VSA Systems brochure
Interested in on-site gas generation, plants, and services?
Air Products PRISM® generators and on-site plants offer solutions for cost-effective, efficient, dedicated on-site supply of hydrogen, nitrogen, oxygen, and argon with added services and support for customer-owned plants.
Contact an On-site Specialist