Safety
Safety is central to our company goal of being the safest, most diverse, and most profitable industrial gas company in the world. We also believe it is a moral obligation. We want our employees to return home to their families safe and healthy. Our goal remains zero accidents and zero incidents.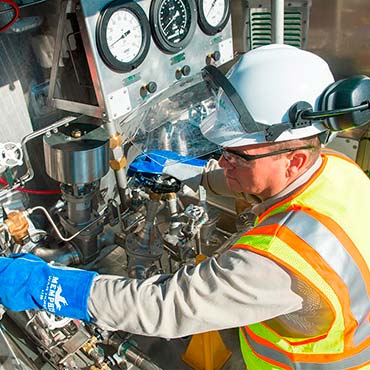 Our beliefs about safety have been instituted for decades through our Total Safety Values, which stress that nothing is more important than safety and that adherence to safety is a condition of employment. Our current leadership has built on this strong foundation, making us an even safer company.
Year-on-year, we strive to improve safety for our colleagues, contractors, customers, and host communities. In 2021 we worked to enhance the safety of our industry, assuming leadership roles in all the major industrial gas trade associations and helping to improve and harmonize safety standards around the world.
We have improved our employee lost-time injury rate by 75 percent and our recordable injury rate by 33 percent since 2014. Regrettably, we had a contractor fatality in 2021, and steps were taken to ensure the risks associated with this incident were identified, addressed, and communicated.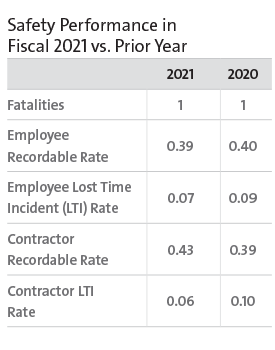 Sustainability Report
Learn more about our sustainability progress and performance.
Sustainability Report