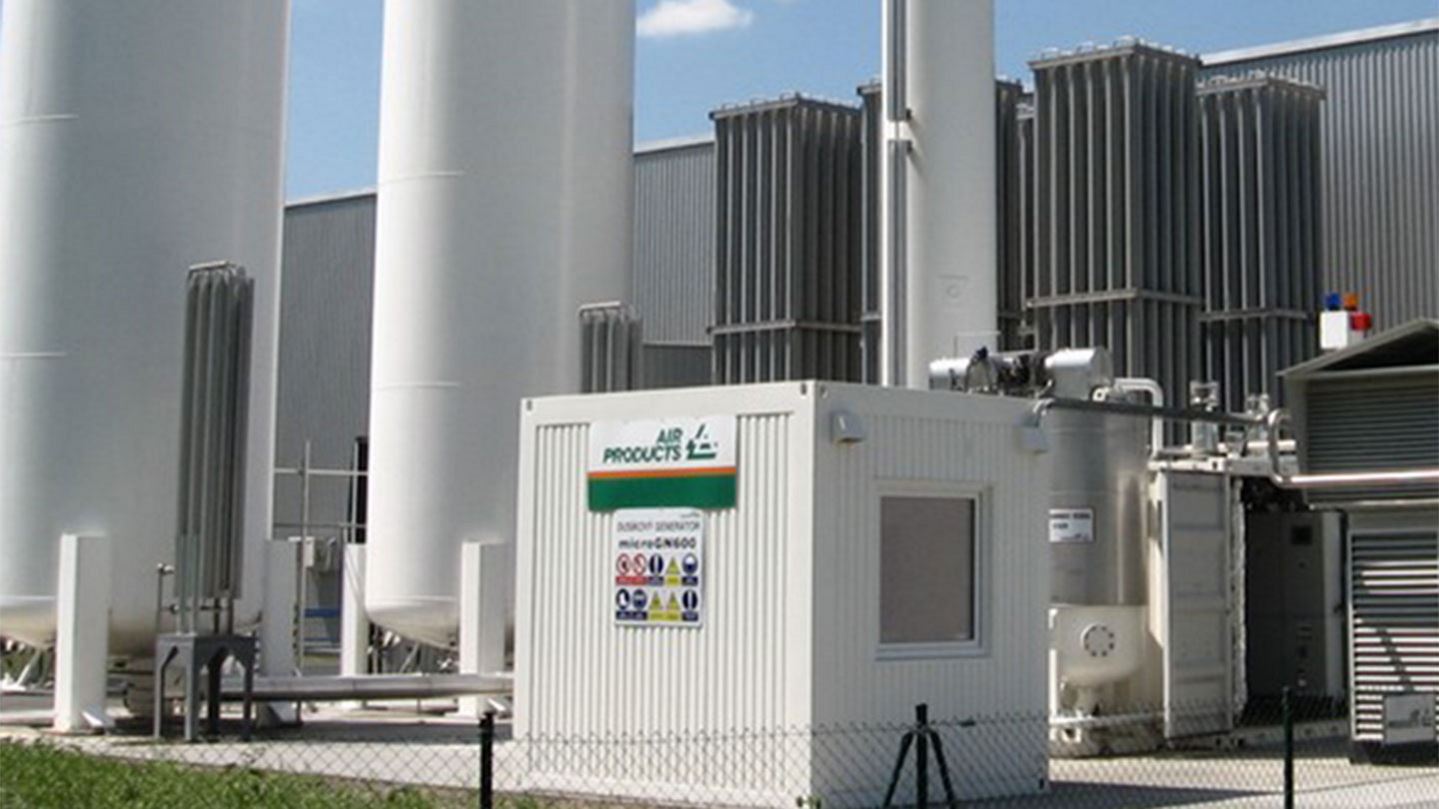 PRISM® On-site Nitrogen HPN, GN, HN Plants & Services
High Purity. High Performance.
High purity for high performance. Air Products line of cryogenic nitrogen plants has been delivering just that and more. As the only major industrial gas supplier with leading technology in all areas of on-site generation, Air Products cryogenic offerings are fueled by combining proprietary technical innovation with deep understanding of industrial markets and applications.
Across a broad range of industries, our standardized product family with engineered features, enables us to meet individual requirements. Our global success has been built on providing our customers with economical on-site nitrogen gas supply based on fundamental cryogenic technology expertise and our commitment to continuous improvement.
Our full range of cryogenic nitrogen plants offer gaseous nitrogen production up to 11,000 Nm3/hr with simultaneous liquid nitrogen output. From design and fabrication to start-up and operation, Air Products maintains the highest operational, safety, and reliability standards.
Download PRISM® Cryogenic Nitrogen Systems brochure
Interested in on-site gas generation, plants, and services?
Air Products PRISM® generators and on-site plants offer solutions for cost-effective, efficient, dedicated on-site supply of hydrogen, nitrogen, oxygen, and argon with added services and support for customer-owned plants.
CONTACT AN ON-SITE SPECIALIST