Our Key Milestones
Since 1997, Air Products has been playing an active role in contributing to the development of Singapore. We have achieved a lot together with our stakeholders – be it our capability investments, participation in key projects, or corporate social responsibility efforts. Every success has been a milestone to remember.
1997
Bring Sakra Air Separation Unit On-Stream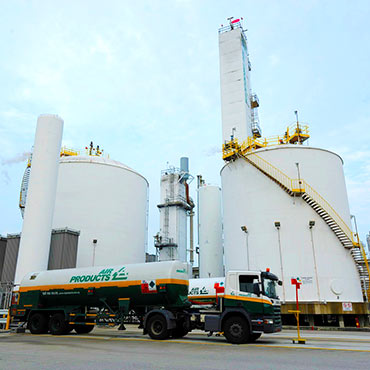 Air Products' journey with Singapore began with the start of operations at our air separation unit strategically located in Sakra area on Jurong Island, the country's energy and chemical industry hub.
2002
Open Senoko Specialty Gases and Helium Facility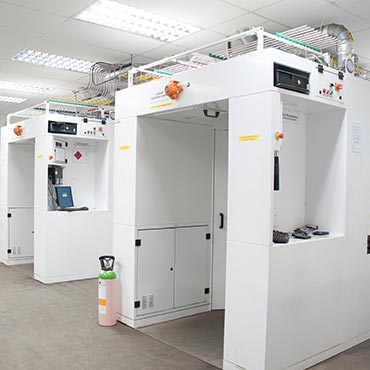 Leveraging our global capabilities, Air Products opened a state-of-the-art facility in Senoko equipped with leading-edge blending booths.
2010
Fuel Singapore Youth Olympics with Clean Energy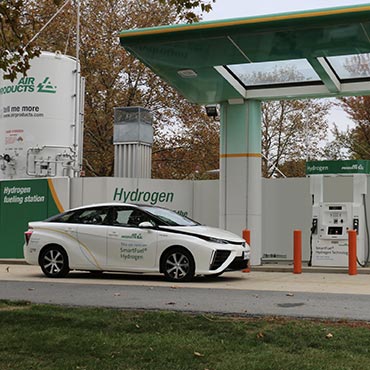 Our hydrogen and hydrogen fueling technology powered the GreenLite hydrogen-electric hybrid bus at the inaugural 2010 Singapore Youth Olympic Games (YOG), ferrying 3,600 participants around the event venue.
2013
Expand Our Pipeline Network on Jurong Island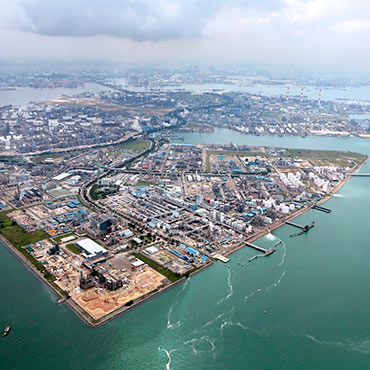 To further support the growth of Singapore's energy and chemical industries, Air Products continued to invest in and expand our pipeline network on Jurong Island – from Sakra to the Tembusu area.
Image Source: JTC
Receive Industry-First Approval for Acoustic Emission Tests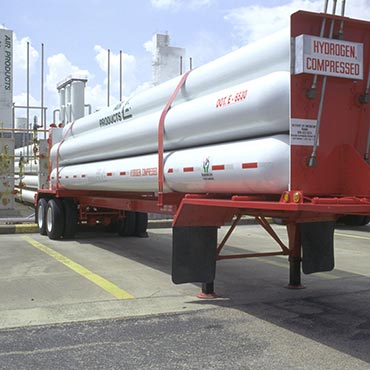 Air Products became the first industrial gases company approved by the Singapore Civil Defence Force (SCDF) to test hydrogen tube trailers using Acoustic Emission, a more predictive and preventive approach than traditional tests.
2014
Supply Liquid Nitrogen to Jurong Rock Caverns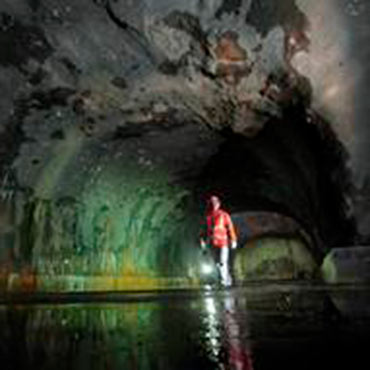 Developed by JTC, the lead government agency responsible for the development of industrial infrastructure in Singapore, the Jurong Rock Caverns (JRC) was launched as a ground-breaking underground storage facility for liquid hydrocarbons, the first of its kind in the country and in Southeast Asia.
Air Products' liquid nitrogen is used as a blanketing gas for the storage of products in the Caverns.
Image Source: JTC
2015
Receive SCIC Responsible Care "Excellence" Award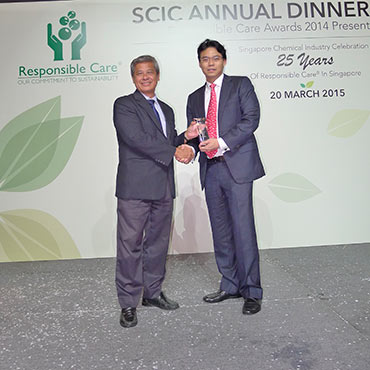 The Singapore Chemical Industry Council (SCIC)'s Responsible Care "Excellence" Award in Product Stewardship Code recognized the outstanding safety performance we demonstrated for more than six years.
Image: Dr. Tay Kin Bee, Honorary Chairperson of SCIC, presented the award to Alex Tan, Southeast Asia Industrial Gases President, Air Products.
Our Employee Wins SPRING Singapore Merit Award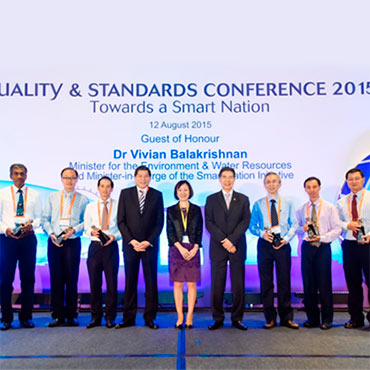 Aaron Kalaichelvan received the Merit Award from SPRING Singapore, an agency under the Ministry of Trade and Industry, for contributing to the development, promotion and implementation of industrial gases standards.
2017
Support First-of-its-Kind Semiconductor Facility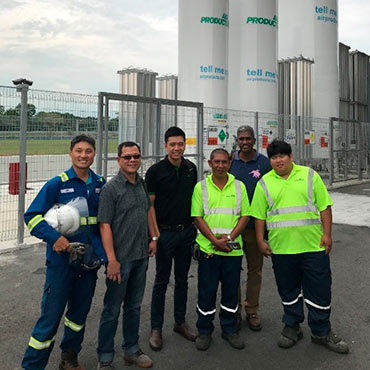 Air Products was awarded the land to develop the industrial gases tank farm at JTC nanospace @ Tampines – Singapore's first multi-tenanted cleanroom development
Our Emergency Response Earns "Outstanding" Recognition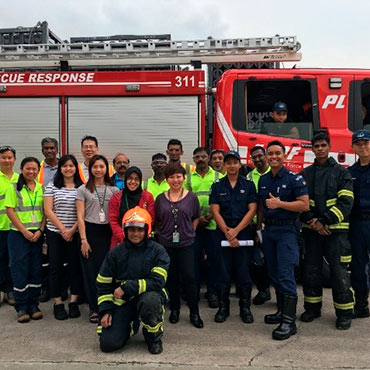 Air Products received the "Outstanding Company Community Emergency Response Team (CERT) Award" from the Singapore Civil Defence Force (SCDF), who oversees fire safety at industrial, commercial and residential properties.